Patient Reviews

Thank you to Senopati Therapy Center, especially Nunu for helping, introducing to get this therapy and arranging the appointment. She was very helpful for me to get information about chiropractic. Thanks to Garritt as well, he explains clearly and makes me relax about all the therapy that he gives.

Great customer service and so far I am happy with the progress!

I have been to at least 20 different chiropractors over the past 20 years all over the world, and the quality of treatment at Senopati Therapy Centre is among the best I have received. Very happy.

Everyone is friendly, speaks great English, very professional and very helpful. I had a great first experience and would recommend this place to friends.

I enjoy going to therapy because I know it's for my own good sake.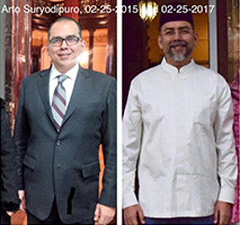 Mr. Suryo's posture before chiropractic care (2/25/2015) and two years later (2/25/2017); very different in posture and now he feels a lot healthier and has a better quality of living.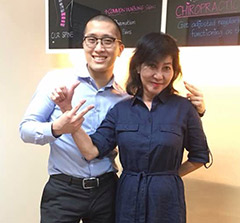 Mrs. Emmy came to our clinic in April 2017 with conditions where she couldn't walk, stand or sit by herself. Now she is up and about taking care of her dog again!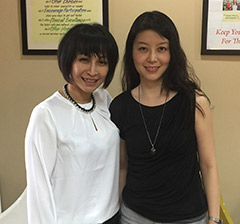 Mrs. Widodo came to our clinic with a goal to release herself from pain and suffering. She is a very dedicated person and made all her appointments on time plus she did all home exercises as prescribed. Now she's back to her daily routine, gym and work pain free!
---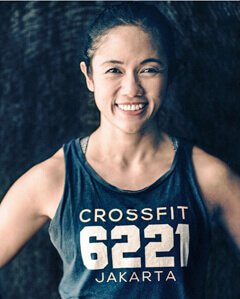 "Thank you, Senopati Therapy Center!"
"I went to Senopati Therapy Center after I pulled my lower back just a week before competing in Asia Championships. I told my Chiropractor that I will do anything he prescribes me as long as I don't have to stop Crossfit and I can get back to lifting again. So I followed the program, while continue to Crossfit and slowly getting back to lifting. Thank you Senopati Therapy Center for helping with my recovery and improving my overall spine health. I'm so happy to be able to lift healthy again."
–  Ariavita Purnamasari
How Can We Help You?
Ready to discover how chiropractic care can help you? Our team would love to meet you!
CONTACT US

Senopati Therapy Center | +6221 5835 0504