Jakarta Chiropractor Improves Wellness
Live Better at Senopati Therapy Center
At Senopati Therapy Center, a variety of services is offered to help you regain your health and get out of pain. Our Jakarta chiropractor works in a team with our other health professionals, providing you with:
Maintain Your Health, Naturally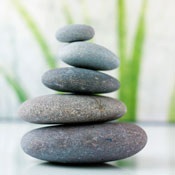 Chiropractors are extensively trained to detect and correct misalignments in the spine called subluxations. Rather than being a cure, chiropractic care reduces these subluxations, allowing your body to heal itself. Though you may seek our help originally because you are in pain, regular chiropractic visits can help you stay healthy and avoid future problems.
Our team of health professionals uses several advanced forms of technology to evaluate your health. We utilise computerised applications to show any imbalances present in your body, including in your shoulder, neck and spine. You also will receive a comprehensive foot scan to show the distribution of weight put on your feet. Additional therapies such as cold laser and spinal decompression can further assist us in speeding your healing.
Experience Modern, Comprehensive Care


Same-day, Saturday and late appointment hours are available. You can also stop by our walk-in clinic at your convenience. Free parking is available, and insurance is accepted. Contact our team today!