Physiotherapy in Jakarta
The physiotherapy team at Senopati Therapy Center is here to help you move better. We work to increase your mobility, eliminate pain and help you recover from injury by using a variety of tools and techniques.
For Scoliosis Care, our physiotherapists are qualified SEAS (scientific exercise approach to scoliosis) Trainer and CLEAR Institute Protocol. We also provide high-end equipment such as Cold Laser Therapy, Shock Wave, Guided PEMF, Ultrasound and Spinal Decompression to accomodate all patient condition.
We have variety of physiotherapy focus care, Sport Medicine Performance, Pain Management & Rehabilitation. All patient plans are custom tailored toward better patient goals and desires.
Rehabilitating Your Entire Body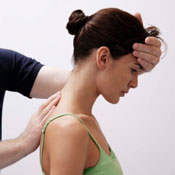 A physiotherapist will work with you in our office to ensure that you complete the exercises correctly. We may use towels, neck stretchers, medicine balls and other equipment to assist in rehabilitating your health. You can complete the same exercises at home to help your healing progress in between your visits to our clinic.
Your physiotherapy appointment will include chiropractic care as a part of your program to improve and maintain your health. Our physiotherapists are also massage therapists, giving you healing, relaxing massages.
Want to Learn More?
Contact us anytime you need assistance — emergency hours are available at our walk-in clinic. We welcome the opportunity to help you feel better!

Physiotherapy Jakarta | Senopati Therapy Center