Physiotherapy in Jakarta
Welcome to Senopati Therapy Center
The physiotherapy team at Senopati Therapy Center is here to help you move better. We work to increase your mobility, eliminate pain and help you recover from injury by using a variety of state of the arts equipment and up to date techniques.
Rehabilitating Your Entire Body
A physiotherapist will work with you in our office to ensure that you complete the exercises correctly. We may use towels, neck stretchers, medicine balls and other equipment to assist in rehabilitating your health. You can complete the same exercises at home to help your healing progress in between your visits to our clinic.
Your physiotherapy appointment will include chiropractic care as a part of your program to improve and maintain your health. Our physiotherapists are also massage therapists, giving you healing, relaxing massages.
We welcome the opportunity to help you feel better.
Call +6221 5835 8609 today!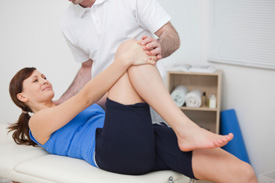 Get Started With Effective Physical Therapy Today
Same-day, Saturday and evening appointments are available. We also offer free parking and accept insurance.
Call +6221 5835 8609 or book your appointment online now!

Experienced Physiotherapist in Jakarta