Scoliosis Treatment in Jakarta
Welcome to Senopati Therapy Center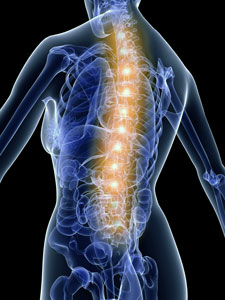 Scoliosis is a progressive, sideways curvature of the spine. The best results for scoliosis treatment occur when it is detected early and treated correctly.
Modern, Comprehensive Scoliosis Care
Our scoliosis treatment plans involve physical therapy & exercise using a variety of techniques such as SEAS (special exercise approach to scoliosis).
SEAS is an "evidenced based" Scoliosis rehabilitation program. Evidence based means that research has been carried out that support the use of this treatment. There are currently 146 research papers that have been published on the SEAS approach making it the most researched exercise physical therapy program for scoliosis. The clinicians at Senopati Therapy Center are Advanced Certified in the SEAS approach and offer this treatment as part of our treatment approach.
Book Your Consultation Today
Do you think you or your loved one have scoliosis?
Schedule your appointment with our scoliocare practitioner today!